The risks of this market.
The risks associated with collecting rent for a mobile tower leases are actually greater than many owners are aware of. MTGS is cognizant of these risks and can accept them as they are diluted into a diversified portfolio of assets.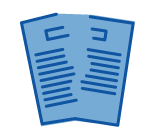 Termination of a contract.
The merger between two major operators is the largest theoretical risk for owners. Such a merger could lead to a streamlining of the mobile tower networks, which would trigger a huge cancellation of leases, as has happened in the past in other countries. Mergers in the mobile sector are indeed common. For instance, Orange merged with Hutchinson in Austria in 2012, bringing the market from 4 to 3 operators. In Ireland, Telefonica and Hutchinson merged in 2014, also leading to a reduction in the number of operators from 4 to 3. In the United States, AT&T and Cingular, and Sprint, Nextel, Verizon and Alltel merged, triggering the termination of a number of leases, which had become duplicative.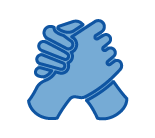 The operators on the European market are engaged in an intense competition, which is driving down customer contract prices. This has had a negative impact on the profits of telecom operators which are now seeking to lower their operating costs. More specifically, operators have their eye on mobile tower leases with rents that are too high or mobile towers located near new and less-expensive ones.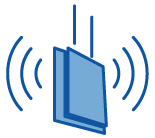 Transmission technology is changing rapidly. The market has gone from 2G, to 3G and now to 4G. 5G is the upcoming technology generation. These technological upgrades lead mobile operators to regularly review their mobile tower networks, to create new tower locations but also to remove of some existing towers.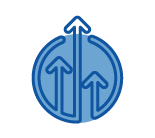 After many years of growth in the number of mobile tower and a significant population coverage rate for 4G, mobile operators could now decide that it is time to streamline their tower networks and therefore cancel some of their leases.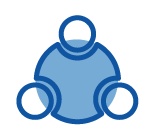 Co-locating is when two operators use the same mobile tower for their antennas. A common occurrence in urban areas given the restrictions on the installation of new mobile sites, the phenomenon of co-locating should develop more and more in rural areas. This will inevitably trigger lease cancellations for some single-tenant towers and will lead to the grouping of operators on a smaller number of towers.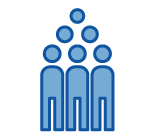 Sale and leaseback
of towers.
Increasingly, telecom operators are selling their mobile towers to tower companies whose job is to optimize the management of this equipment. Mobile tower leases account for up to 80% of these companies' costs, which can lead to tougher negotiations with the owners. The risks related to this consolidation movement across Europe is more and more important with the expansion of big players or new entrants.